Commercial & Business Litigation Attorneys
It is important to have experienced litigation attorneys on your side that offer the resources for your case. At Murphy & Anderson, our lawyers in Jacksonville, FL have the experience to handle a range of large commercial to small business disputes.
Breach of Contract (Business Operating Agreement; Franchise Agreement; Real Estate Contract; Construction Contract, etc.)
Fraud
Breach of Fiduciary Duty
Purchase & Sale Agreement Disputes
Bad Faith & Unfair Business Practices
Misappropriation of Trade Secrets and/or Assets & Funds
Violation of Confidentiality & Non-Compete Agreements
Corporate & Partnership Disputes & Dissolutions
Enforcement of Business Agreements, Security Agreements, Promissory Notes & Guarantees
Business Collections & Debt Litigation
Defamation, Libel, or Slander
False or Misleading Advertising
Tortious Interference with Business Relationships or Prospective Advantage
Misrepresentation & Fraud in the Inducement
Fraud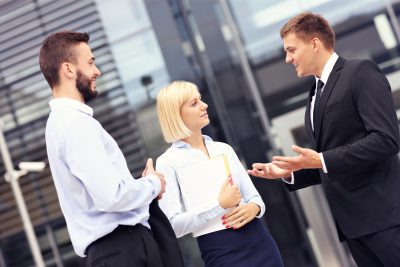 These types of disputes are inevitable in business, and it's important to have a knowledgeable business litigation lawyer. Transactions have ambiguities, parties or contractors do not perform their obligations, or payment is not made. There are also instances where individuals or corporations interfere with contract rights, there is fraudulent inducement based on certain representations, or shareholders and partners simply disagree over issues and entitlements. Whether you are alleged to have breached a contract or an aggrieved party, Murphy & Anderson will take practical and efficient steps toward resolving the dispute, not prolonging it.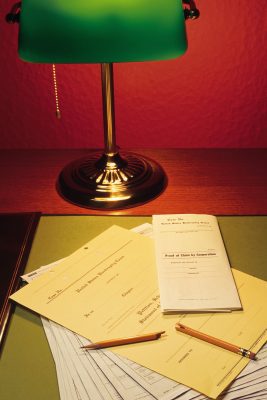 Murphy & Anderson appreciates the significance of these business disputes and realizes that early resolution is often the best solution. We will strive to achieve the most favorable result, recognizing the expense, time, and resources that these matters can draw. However, we are prepared to take cases to trial, and opposing counsel will recognize this in our firm. Our firm has handled matters as large as $400 million and as small as $25,000 in this arena. Our philosophy is simply to attain outstanding results efficiently and cost-effectively.
Mr. Murphy and Mr. Anderson are among only a handful of business litigation attorneys in Jacksonville that are Board Certified by The Florida Bar as experts in business litigation. Murphy & Anderson is also listed in Best Law Firms in America for business litigation, and our lawyers are all regularly listed among the top-rated lawyers in the State of Florida for business litigation and commercial litigation.