Product Liability Attorneys
The product liability lawyers at Murphy & Anderson have handled hundreds of individual product liability, consumer law, warranty, and product performance cases for individuals and manufacturers.
Product liability basically breaks down into 3 categories:
Product Liability Actions where personal injury or death results from an allegedly defective design or manufacturing defect.
Product Performance Actions where the product allegedly malfunctioned or failed and caused damage to itself and/or "other property."
Warranty or Consumer Claims where the product allegedly did not perform as designed or intended and was not fit for a particular purpose, and there exists a warranty remedy, UCC remedy, statutory remedy, or Magnuson Moss Federal Warranty Act claim.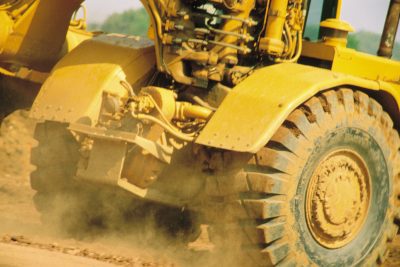 Our litigation lawyers have extensive experience in mass tort litigation and multidistrict litigation (MDL) involving product liability claims.
The product liability lawyers at Murphy & Anderson serve as national counsel for manufacturers and have handled serious injury and death cases in over 25 states involving a wide array of products, ranging from tractors, trailers, agricultural equipment, playground equipment, medical devices and equipment, ladders, forestry products, pharmaceuticals, mobile homes, RVs, tires, trucks, vehicles, lawnmowers, and consumer and industrial machinery.
Our firm is one of the top-rated law firms in the country for product liability matters. Experience, aggressiveness, and access to appropriate experts are necessities in product liability cases, and Murphy & Anderson has what it takes to get the best results possible. When you or a loved one has been injured by a product or a product caused other damages, contact the attorneys at Murphy & Anderson.